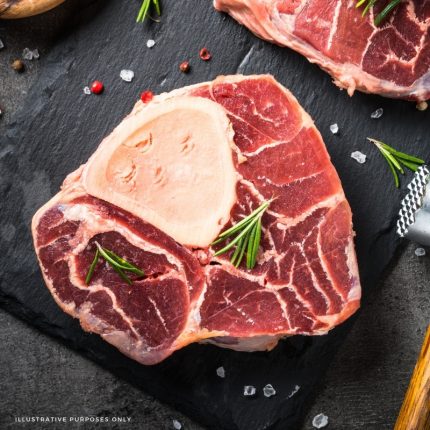 Osso Bucco – the hind shank of the animal. The shin meat surrounds the marrow bone giving a slow cooking cut that bursts with flavour.
To be slow cooked for 3 hours at 120ºC emerged in your favourite wines or stocks.
• Delicious, outdoor, extensively reared, grass & herb rich fed UK beef from our slow maturing native bred cattle.
• Dry Aged for 4 weeks on the carcass.
• 100% traceable carcass beef